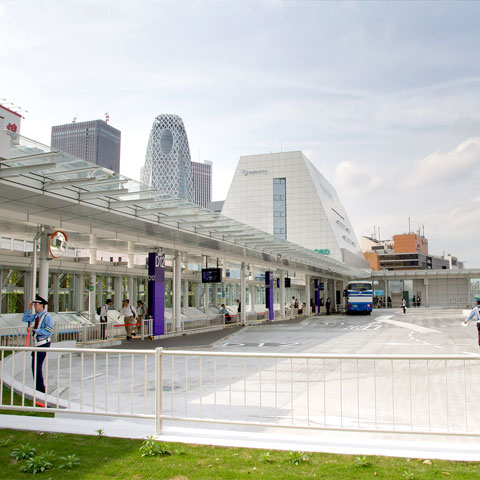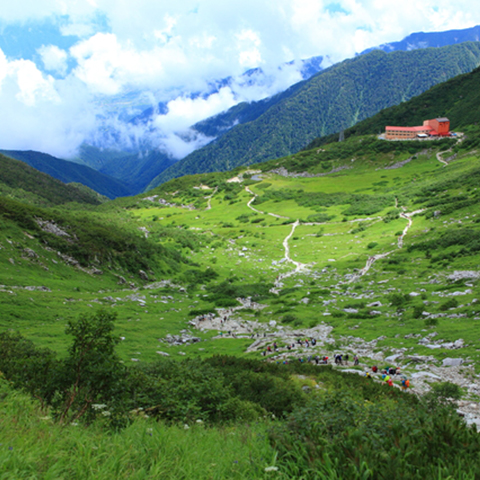 Shinjuku
Komagane Bus Terminal
Adults 3,700JPY, Children 1,850JPY
(Travel time: Approx. 3h 50min)
Komagane Bus Terminal
Shinjuku
Adults 3,700JPY, Children 1,850JPY
(Travel time: Approx. 3h 50min)
Experience the marvelous prospect of "Chuo Alps Komagatake Ropeway".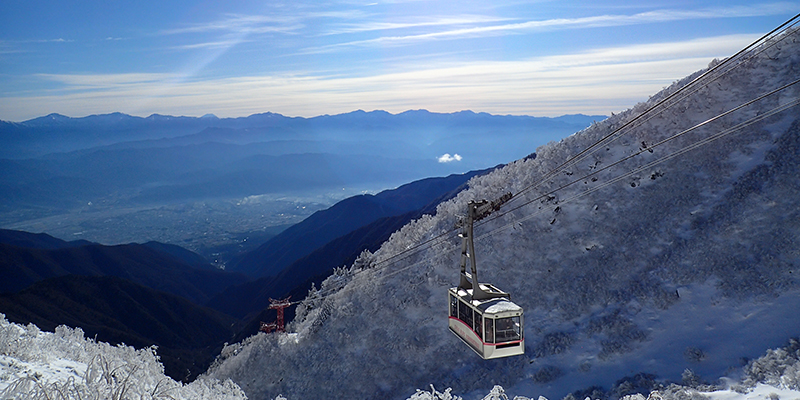 "Chuo Alps Komagatake Ropeway" with the biggest height difference (950 meter) can be enjoyed throughout a year.
[Point of Origin] Shirabidaira / 1,661.5 meter
[Terminal Point] Senjojiki / 2,611.5 meter
"Komagatake Ropeway" lies under Mount Hoken (attitude: 2,931 meter) in Chuo Alps, so-called "Senjojiki Cirque".
It is operated throughout a year, and seasonal natural beauty of mountain, valleys, forests can be can be enjoyed in the all four seasons. Extraordinal scale of nature offers beautiful landscape with remaining snow in spring, an amazing field with alpine flowers in summer, coloring leaves in autumn and spark snow field in winter.
To "Komagatake Ropeway", direct bus service via "Komagane Bus Terminal" is available from "Shinjuku Expressway Bus Terminal".
Direction to "Komagatake Ropeway"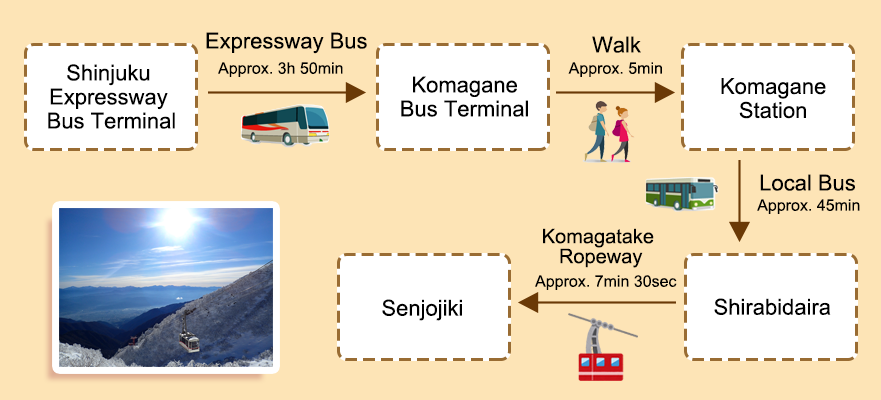 Shinjuku
Komagane Bus Terminal
Adults 3,700JPY, Children 1,850JPY
(Travel time: Approx. 3h 50min)
Komagane Bus Terminal
Shinjuku
Adults 3,700JPY, Children 1,850JPY
(Travel time: Approx. 3h 50min)
Amazing landscape of Komagatake Senjojiki Cirque (Click to enlarge)
The charm of "Senjojiki Cirque"
Overlooking the most beautiful supernal panoramic scenery in Chuo Alps, enjoy a field of cloud, shorter summer with lily alpine plants and contrast between bright blue sky and surface of rocks. Also, in autumn, leaves gradually get color from the peak to the base of the mountain. Breath of mountain in the world of white in severe winter amaze visitors as unforgettably impressive landscape in Japan.
Komagatake Senjojiki Cirque Tickets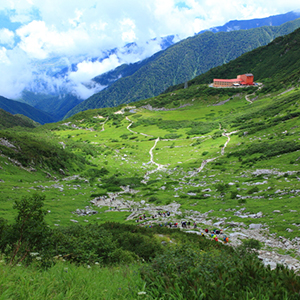 It is a packaged deal with ropeway ticket to Senjojiki and round trip tickets of expressway bus between Shinjuku and Komagane-shi / Komagane Exit.
This ticket can be purchased at Shinjuku Expressway Bus Terminal only. (Located at New South Gate)