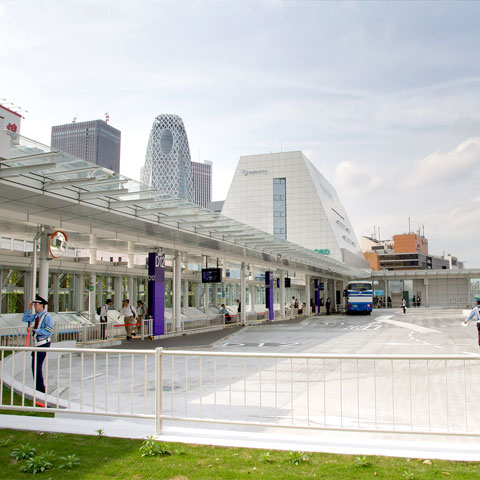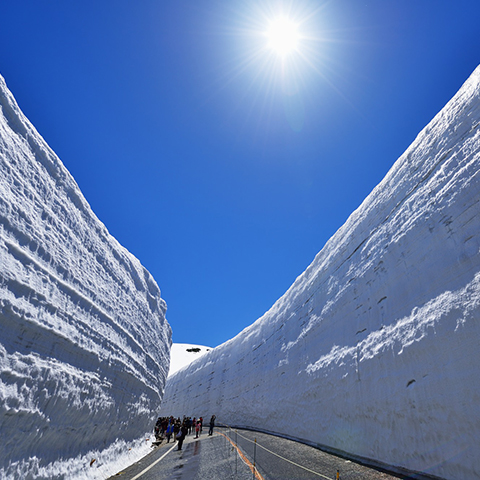 Shinjuku
Ogizawa
(*Night Bus Only)
Adults 6,200JPY, Children 3,100JPY
(Travel time: Approx. 6h 15min)
Tateyama Kurobe Alpine Route is open on April 15.
Book tickets now!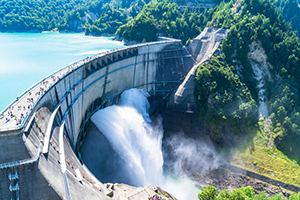 Ogizawa is the entrance of Tateyama Kurobe Alpine Route in Nagano Prefecture. You can travel through the dynamic scenery of Japan Alps from Ogizawa (Nagano Prefecture) to Tateyama(Toyama Prefecture) with the elevation change of 1,975 meters using various vehicles such as trolley bus, cable car, ropeway, and bus. Throughout the route, you can enjoy a verity of scenery and sightseeing spots including Kurobe Dam, Murodo, and Midagahara in all four seasons.
Why do we choose Expressway Buses?
With the reasonable ticket, you can fully enjoy Tateyama Kurobe Alpine Route for a whole day, since the expressway bus leaves Shinjuku at late night and arrives Ogizawa in early morning.
If you are traveling from Toyama, you can pass through Alpine Route and take an expressway bus to Shinjuku in the late afternoon from Ogizawa.
[Outbound] Shinjuku West Exit Expressway Bus Terminal (departs at 11:15 p.m.) → Ogizawa(arrives at 5:32 a.m.)
The bus departs from Shinjuku West Exit Expressway Bus Terminal, NOT Shinjuku Expressway Bus Terminal (New South Gate).

[Inbound] Ogizawa (departs at 4:10 p.m.) → Shinjuku Expressway Bus Terminal (arrives at 9:11 p.m.)
* The service from Omachi Onsen-go (departs at 4:25 p.m.) and Shinano-omachi Station (departs at 4:40 p.m.) are also available.
Shinjuku
Ogizawa
(*Night Bus Only)
Adults 6,200JPY, Children 3,100JPY
(Travel time: Approx. 6h 15min)
&nbspExtra 400yen will be charged on both day and night operation during peak season in summer.
How to buy tickets
Make an online reservation of the expressway bus tickets between Shinjuku and Ogizawa from here.
To receive the tickets for Alpine Route, please reserve a web ticket for tollory bus only, and purchase tickets for Tateyama Kurobe Alpine Route (oneway ticket between Ogizawa and Tateyama). The tickets include all the service to cross Alpine Route (Tollory Bus, cable car, ropeway and bus). The prior reservation is necessary only for Tollory Bus.
Please make a reservation on Tollory Bus from here.
Oneway tickets for Alpine Route : (Adult) 8,290 yen / (Child) 4,150 yen
Where to board on the expressway bus (Shinjuku West Exit Expressway Bus Terminal)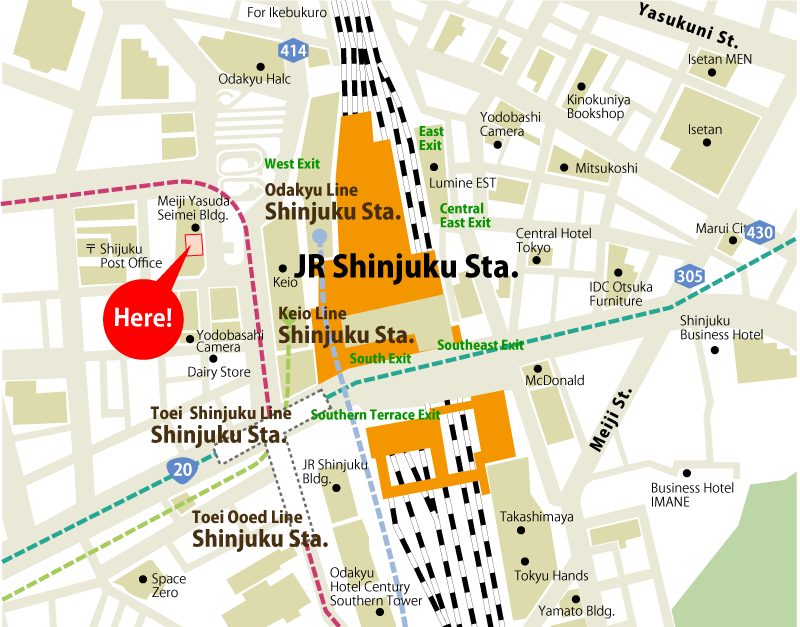 Days of Operation
[To Ogizawa]
Fridays and Saturdays between 14th April and 22th April, Daily between 28th April and 6th May,
Fridays and Saturdays between 12th May and 8th July, Daily between 14th July and 23th September,
Fridays, Saturdays and a day before public holidays between 29th September and 4th November

[To Shinjuku]
Saturdays and Sundays between 15th April and 23th April, Daily between 29th April and 7th May,
Saturdays and Sundays between 13th May and 9th July, Daily between 15th July and 24th September,
Saturdays, Sundays and public holidays between 30th September and 5th November
Official Website for Tateyama Kurobe Alpine Route
Shinjuku
Ogizawa
(*Night Bus Only)
Adults 6,200JPY, Children 3,100JPY
(Travel time: Approx. 6h 15min)