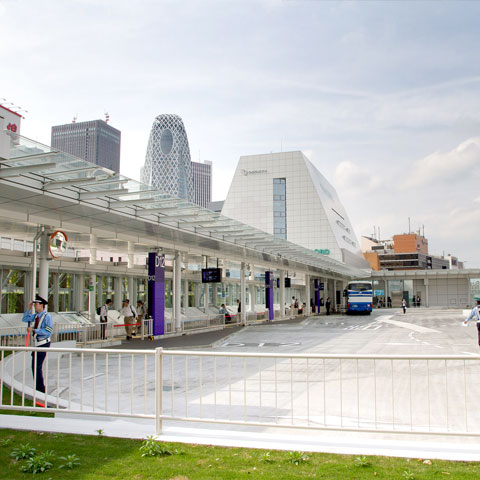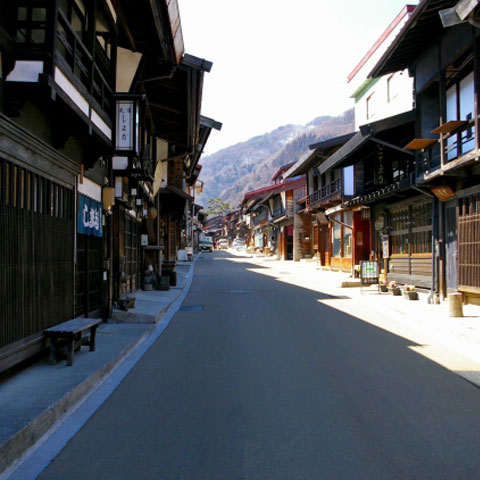 Adults 4,650JPY, Children 2,330JPY
(Travel time: Approx. 4h 25min)
Adults 4,650JPY, Children 2,330JPY
(Travel time: Approx. 4h 25min)
Adults 4,200JPY, Children 2,100JPY
(Travel time: Approx. 4hours)
Adults 4,200JPY, Children 2,100JPY
(Travel time: Approx. 4hours)
About Kiso Fukushima area
Kiso-Fukushima is located between Nagoya and Matsumoto in central Japan. It is known for the oldest existing "post station" (also called "post town") located along the Nakasendo(one of the oldest and historical national road). Tsumago-juku, Magome-juku, and Narai-juku are three most popular post station where travelers could rest on their journey around the nation.
Kiso-Fukushima is one of the most recommended place to enjoy strolling around.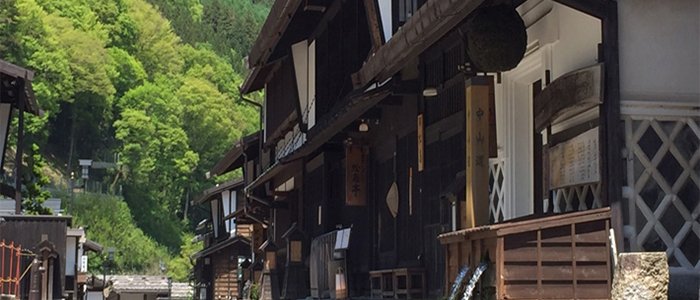 Why don't you find the place where the Japanese ukiyo-e artists drew by strolling through the streets in Kiso Fukushima?
69 Stations of the Nakasendo
Nakasendo Way is one of the ancient principle highways between Kyoto and Osaka.
It is dotted with 69 post towns and 11 of them are located in Kiso-ji Valley.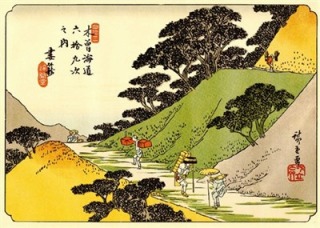 Tsumago-juku
Tsumago-juku is the first post town in Japan that has been attempting to preserve the historic town. It is the largest post town in Nakasendo Way and has been succeeded in preserving the scene of Edo Period.

Access : Shinjuku (JR Tokai Bus) → Magome → (Misaka Rest Stop / Approx. 20 minutes on foot) → Magome-juku (Regular bus service) → Tsumago-juku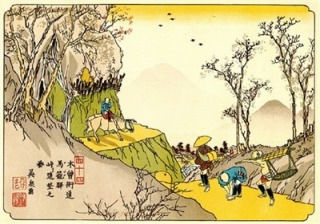 Magome-juku
Magome-juku was created as 43rd post stations in Nakasendo Way. The atmosphere of Edo Period attracts a number of tourists. It is also known as a home town of noted author Shimazaki Toson, and "Toson Memorial Museum" stands at his birthplace.

Access : To entrance to Magome-juku is approximately 15 minute walk from the bus stop "Chuo EXPWY Magome"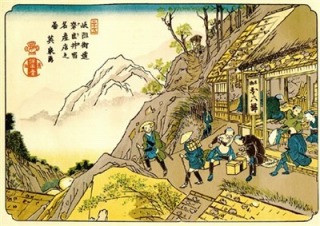 Narai-juku
Narai-juku marks the second northern post town of the 11 post towns on Nakasendo Route and was the most prosperous in Kiso Valley. The well-preserved beautiful post town stretches about 1 kilo meter long which is lined up with buckwheat soba restaurants, tea houses, liquor stores, souvenir shops, guest houses and dwelling houses. Walk alleyways with historic streetscapes to feel atmosphere of Edo and Meiji Period.
Adults 4,200JPY, Children 2,100JPY
(Travel time: Approx. 4hours)
Adults 4,200JPY, Children 2,100JPY
(Travel time: Approx. 4hours)