Komagatake Senjojiki Cirque Tickets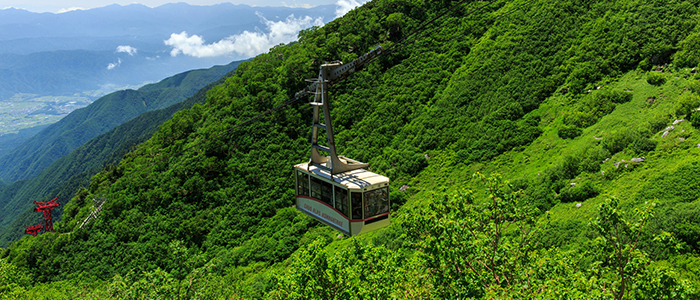 A special packaged ticket which includes a ropeway to a great source of alpine plant "Senjojiki Cirque" and a round trip ticket of expressway bus(from Shinjuku to Komagane-shi/Komagane Exit)
Ticket Fee
Adult : 10,000yen / Child: 5,000yen
This ticket can be purchased at Shinjuku Expressway Bus Terminal only. (Located at New South Gate)
Komagatake Senjojiki Cirque Ticket includes :
• Komagatake ropeway round-trip ticket
• A round trip ticket for a local bus between Komagane Station - Shirabidaira Station
• Expressway bus round-trip ticket (between Shinjuku - Komagane-shi/Komagane Exit)
• Discount tickets for hot spring facilities and souvenir shops

Directions to Senjojiki Cirque
Shinjuku Expressway Bus Terminal (Expressway Bus : Approx. 3 hours 50 minutes) → Komagane Bus Stop (Local Bus : 45 minutes) → Shirabidaira Station (Komagatake Ropeway : Approx. 8 minutes) → Senjojiki
Expressway Bus
Local Bus
Ropeway
Service Interval
Approx. every 30 minutes
*It includes the buses which stop at Komagane IC.
Every 30 minutes
Every 30 minutes
First Bus


Last Bus
Depart Shinjuku 6:45 a.m.
(for Komagane)

Depart Komagane-shi 7:00 p.m.
(Komagane is the first stop in the route.)
Depart Komagane Station 7:00 a.m.

Depart Shirabidaira Station 5:20 p.m.
Depart Shirabidaira Station 8:00a.m.

Depart Senjojiki Station 5:00 p.m.
Ticket Fee
Adult : 10,000yen / Child: 5,000yen
This ticket can be purchased at Shinjuku Expressway Bus Terminal only. (Located at New South Gate)